What To Expect While Camping At Your First Rocklahoma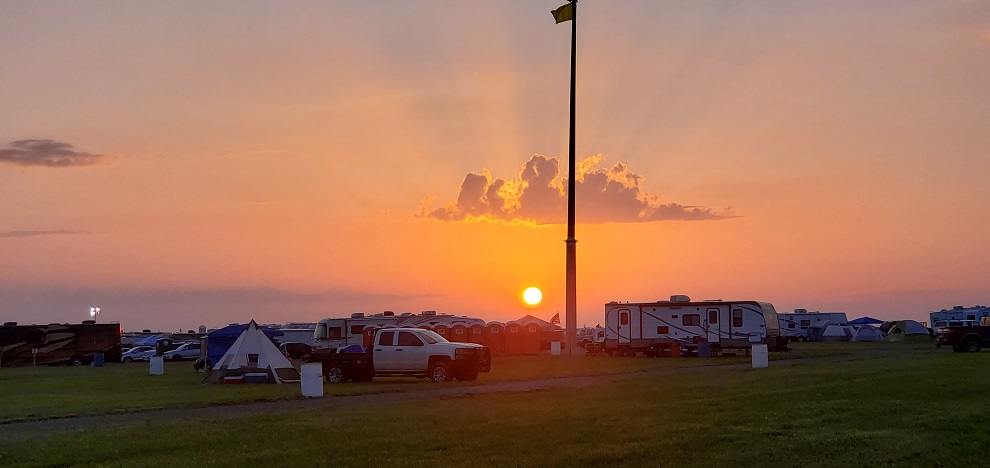 What To Expect While Camping At Your First Rocklahoma
First-time Rocklahoma attendees should be aware of a few key details about the campground and the event itself:
Campground Facilities: The Rocklahoma campground provides a unique and immersive experience for festival-goers. It offers various types of campsites, such as tent camping, RV camping, and even glamping options. Facilities typically include restroom and shower facilities, water stations, and designated fire pits or grilling areas. It's important to familiarize yourself with the amenities available at your chosen campground and plan accordingly.
Campground Rules and Regulations: Each campground within Rocklahoma may have its own set of rules and regulations that attendees must adhere to. These rules may cover aspects such as noise levels, campsite cleanliness, open flame policies, and the use of generators. It's essential to review and follow these guidelines to ensure a safe and enjoyable experience for yourself and fellow campers. More details on Campground Rules can be found at www.rocklahoma.com/info
Festival Grounds Layout: Rocklahoma's festival grounds are typically designed with multiple stages, merchandise areas, food vendors, and other attractions. Familiarize yourself with the festival map and schedule to plan your time effectively and make the most of the event. Pay attention to stage locations, as different bands may be performing simultaneously at different areas of the grounds.
Weather Conditions: Being prepared for various weather conditions is crucial when attending an outdoor music festival like Rocklahoma. Oklahoma weather can be unpredictable, so pack appropriate clothing, including rain gear, hats, sunglasses, and sunscreen. It's advisable to check the weather forecast before your trip and come prepared for any changes. Learn more about Weather Emergencies at www.rocklahoma.com/info
Safety and Security: Rocklahoma organizers prioritize the safety and security of all attendees. There will be a visible security presence throughout the festival grounds and campgrounds. Be aware of emergency exits, first aid stations, and designated meeting points in case of any emergencies. It's also essential to keep your personal belongings secure and look out for one another in a spirit of community. Security and safety are of utmost importance and more detail can be found at www.rocklahoma.com/info
Festival Etiquette: Rocklahoma is a community of passionate music lovers coming together to celebrate the rock 'n' roll spirit. Show respect for fellow attendees, the artists, and the environment by practicing good festival etiquette. This includes disposing of trash properly, refraining from disruptive behavior, and embracing a positive and inclusive atmosphere.
Plan and Pace Yourself: Rocklahoma offers a jam-packed lineup of performances, activities, and attractions. It's easy to get caught up in the excitement, but remember to pace yourself and prioritize your well-being. Stay hydrated, take breaks when needed, and be mindful of your energy levels throughout the festival.
Local Buisnesses: The folks in Pryor and surrounding communities have been pretty graciouse over the years. Please respect their home as they host you.
By keeping these aspects in mind, first-time Rocklahoma attendees can have a more enjoyable and memorable experience at the campground and the event as a whole. Stay in the know at www.Rocklahoma.com